The message of 'respect for the value of the time spent, anticipation for the future'
Reinterpretation of classic items inspired by the minimalist style in the 1990s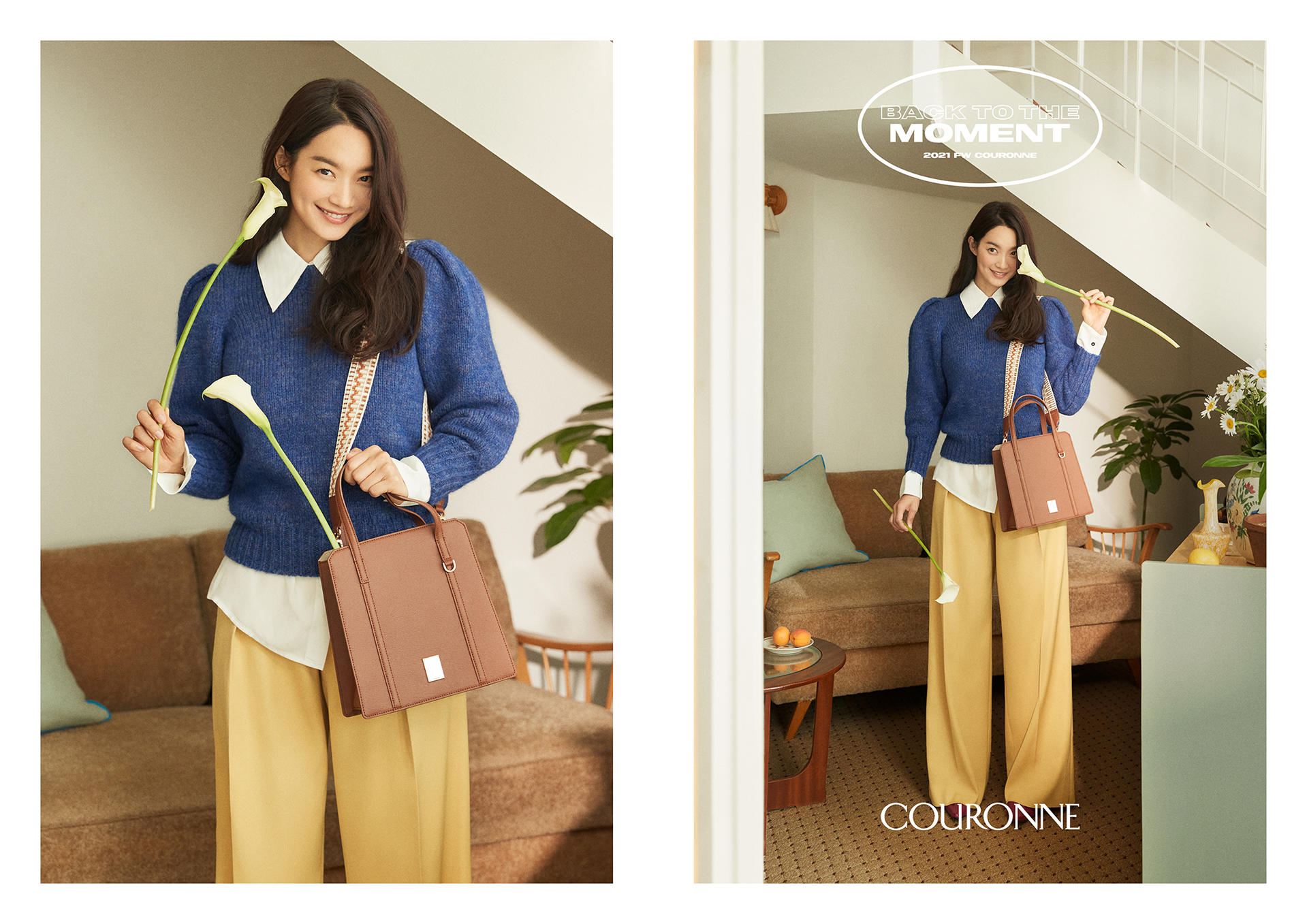 COURONNE, the women's handbag brand of the KOLON Industries FnC Organization (KOLON FnC), is launching the F/W 2021 campaign with its muse Shin Min-a.
COURONNE's "I Am Couronne: Back to the Moment" campaign delivers the message that we should support ourselves grown from the past, respect the value of the time spent, and live today to the fullest with anticipation for the future. Every season, COURONNE delivers the brand's basic and classic sensibility through the "I Am Couronne" campaign. With the fifth season campaign this year, COURONNE suggests its identity style that reflects the image of a confident woman.
For the F/W season, COURONNE has reinterpreted classic items inspired by the minimalist style of the 1990s. The brand introduces "neoclassical" styling through modern interpretations of fashion elements that were popular in the past, such as adding an antique texture to maximize modernity.
Cher is a classic feminine tote bag accentuated with a flexible flap line. The bag made of embossed leather resembling a gentle wave is ideal for a formal style. Like Shin Min-ah in the picture, you can maximize the feminine mood by wrapping a scarf around the tote handle.
Melia Beha is a double-handle tote bag with a vintage vibe. The embossed Saffiano pattern makes it ideal for classic and neat styling. You can also create a vibrant and casual look by matching the detachable square-patterned Beha webbing strap.
Moss is a classic top handle bag with an alluring double flap detail. The bag is made of scratch-resistant embossed leather, and you can style it up by wrapping a vintage tartan scarf around the handle. Like Shin Min-ah, try mixing and matching it with a feminine long dress and an oversized mannish jacket for a stylish look.
A COURONNE official said, "I hope that you will find the true beauty of life that is easy to forget in day-to-day life through our new campaign on the message of respect for the time spent and anticipation for the future."
To mark the launch of the new collection, the T.C.I.F. (Thanks Couronne It's Friday) promotion will be held in August. For seven days from August 20 to 26, you can get a 10% off the purchase of the Cher line and accessories (straps, scarves, etc.). The new products are available at the official online store KOLON MALL (www.kolonmall.com), the official Instagram page, and offline COURONNE stores nationwide.