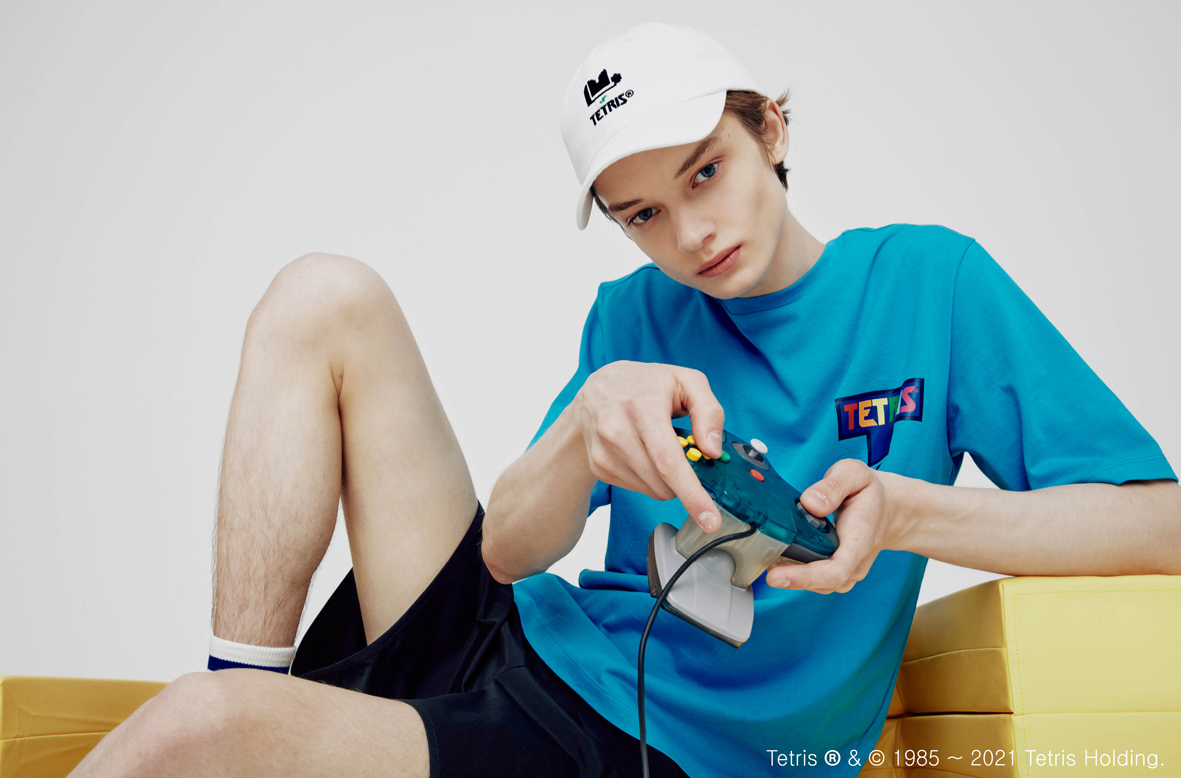 (Photo description: Lucky Marché has teamed up with Tetris™ to launch hot summer items)
Targeting Gen MZ by embodying the unique sensibility of the classic game
Lucky Marché, the KOLON Industries FnC Organization (KOLON FnC)'s unisex young casual brand, introduces unique daily wear using vivid colors and block graphics in collaboration with Tetris®, a classic game brand, for the hot summer season of 2021. Along with the recent trend of preferring comfort and practical clothes amid the contactless lifestyle, this collaboration aims to target Generation MZ with the brand's witty personality.
Lucky Marché has set the slogan of this collaboration as "YOU DID IT. YOU ARE AMAZING!" The product line is composed of various items that are easy to style, including colorful T-shirts, pants, dresses, and accessories. By reinterpreting the unique sensibility of Tetris™, the brand's emblem and graphics such as owl and apple are pixelated into items.
The items, including semi-loose-fit jogger pants and sleeveless T-shirts, are comfortable and trendy as well as ideal for layering to create your own style.
To commemorate this collaboration, Lucky Marché will provide a 10 percent-off coupon to customers who complete a line of Tetris blocks on KOLON MALL until June 30. The collaboration line is available at KOLON MALL, the brand's official online mall, fashion platform Musinsa, and offline stores nationwide.