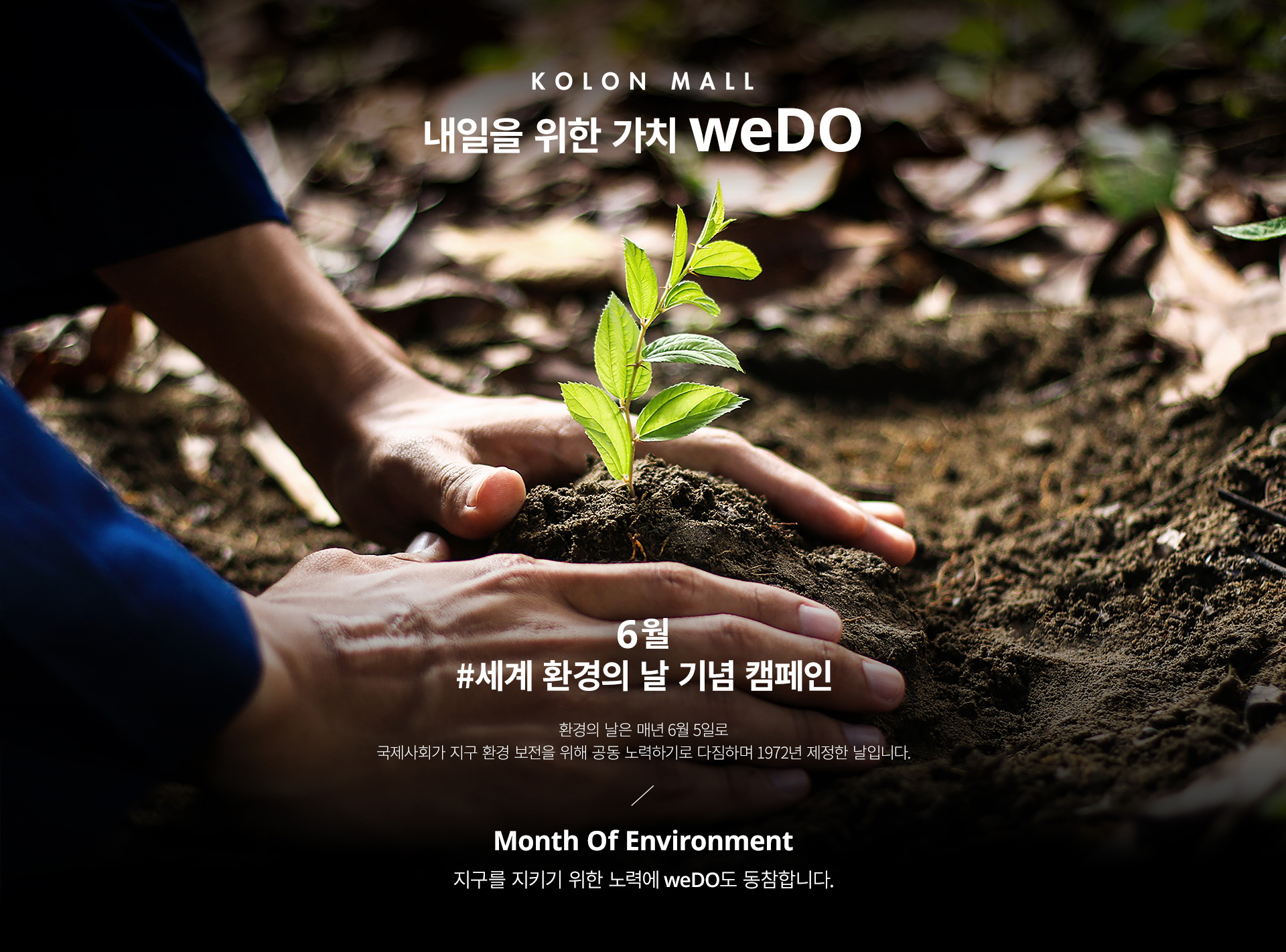 6.5% of June sales proceeds of KOLON MALL's sustainable category weDO to be donated to environmental projects

Customers who purchase items worth more than KRW 200,000 will be given a discount coupon to use RE;CODE's repair/reform service
KOLON MALL, the official shopping mall operated by the KOLON Industries FnC Organization (KOLON FnC), will hold the weDO campaign from June 4 to 30 to commemorate June 5 World Environment Day. weDO, the sustainable category of KOLON MALL, intensively introduces products for human, environment and animal welfare.
The weDO campaign is largely divided into two parts. First, 6.5% of the sale proceeds of weDO products in June will be donated to environmental projects. Second, customers who purchase more than KRW 200,000 (cumulative basis) of weDO products during June will receive a discount coupon worth KRW 20,000 that can be used at BOX ATELIER of RE;CODE, an upcycling fashion brand. BOX ATELIER is RE;CODE's sustainable fashion reform and repair service that allows you to re-use old clothes by changing their designs and items. You can find more information on the weDO page of KOLON MALL.
weDO is also participating in an offline event from June 1 to 20. Minzi Mansion, a pop-up store for Generation MZ, introduces 10 domestic sustainable brands including KOLON SPORT, RE;CODE, and epigram, which are participating in weDO. Minzi Mansion is a cultural complex that reflects the preferences of "Minzi," a character symbolizing Gen MZ who pursues value-oriented consumption. weDO will showcase postcards, books, and products introducing the brands under the theme of "Tomorrow Library with weDO."