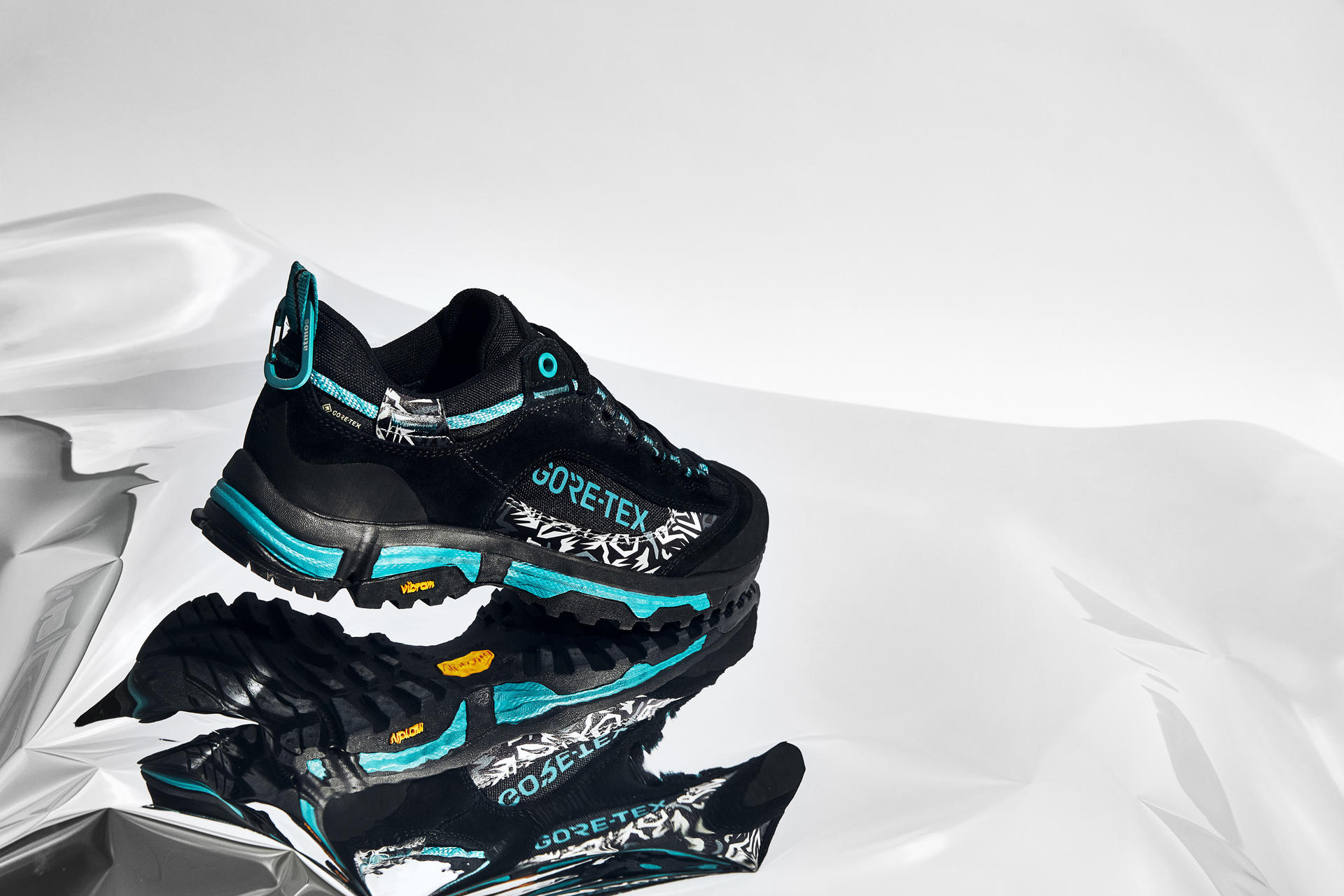 An extraordinary collaboration with a sneaker select shop…5 products ideal for travel and camping, including 'MOVE'
Items are sold in limited quantities from 50 to 200 as part of efforts to diversify products targeting Gen MZ
KOLON SPORT, an outdoor brand of the KOLON Industries FnC Organization (KOLON FnC), will release the Camping Ready Pack on May 28 in collaboration with "atmos," a sneaker select shop. KOLON SPORT, which has an outdoor heritage, and atmos, which has sneaker fans all over the world, teamed up to offer a new outdoor look.
The Camping Ready Pack consists of five items: KOLON SPORT's best-selling Tech Sneakers "MOVE," a reversible hat, a short-sleeved T-shirt, a raincoat, and MOMENT CHAIR, a camping chair from KOLON SPORT. These are useful products for an unplanned trip or "campnic (camping + picnic)". The main graphic applied to the front of these items was inspired by nature. It symbolizes fallen branches or leaves, which are commonly seen in wet forests after rain.
These collaborative products are available in limited quantities from 50 to 200 depending on the item to increase the collectible value. Sales are also limited to atmos (www.atmos-seoul.com), KOLON SPORT's official website (www.kolonsport.com), and the following offline stores: The KOLON SPORTS flagship store in Hannam, and atmos Myeongdong and Apgujeong branches. This follows the recent trend of Generation MZ consumers wanting to own unique fashion items.
"KOLON SPORT has collaborated with various brands. In particular, this collaboration with atmos is part of an effort to remain relevant to the Gen MZ customer group. We made a new design attempt so that KOLON SPORT's best-selling items could be viewed from a fresh perspective," said Park Seong-cheol, brand manager at KOLON SPORT.