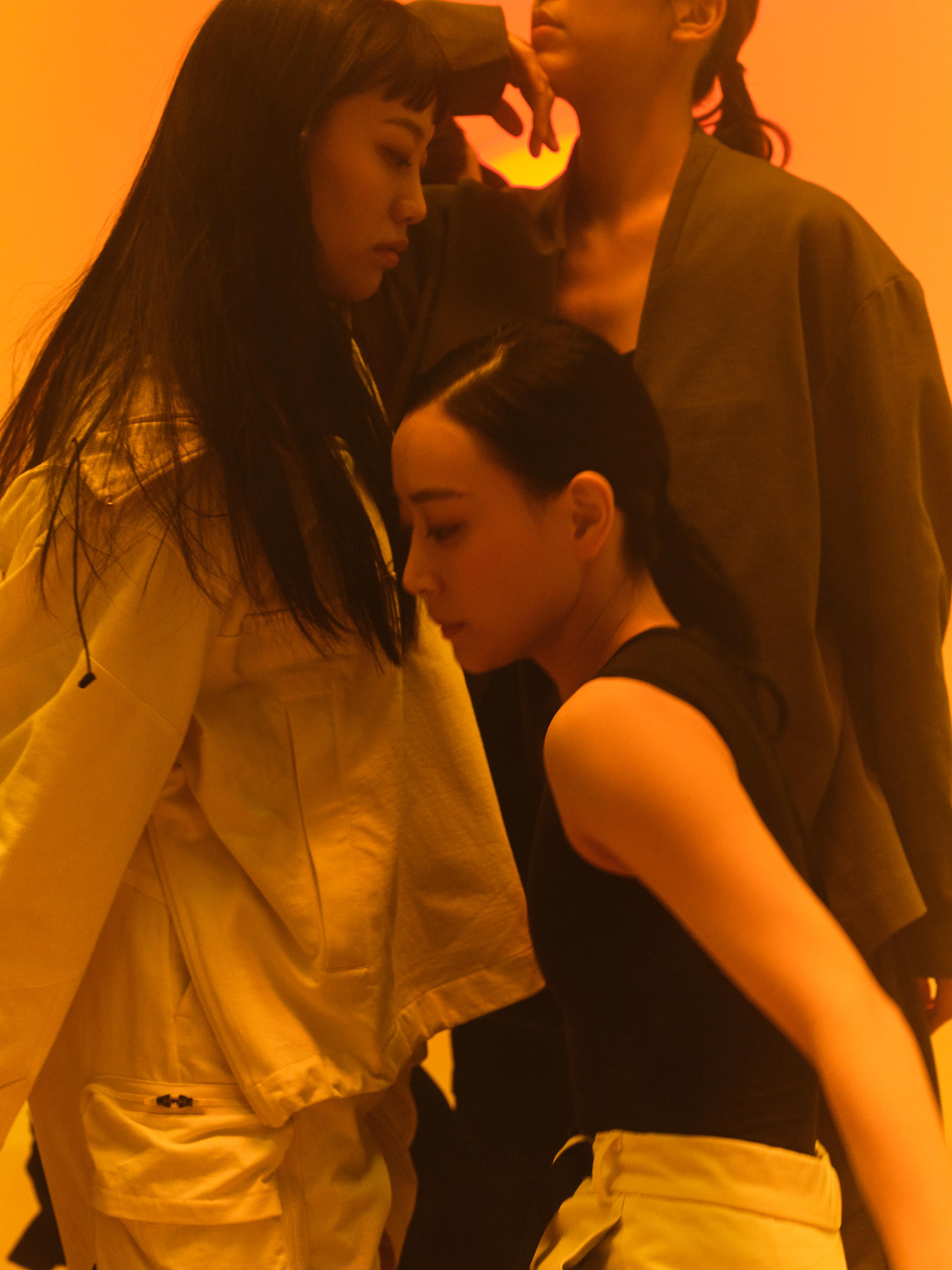 Seasonless items that can be worn all year round…Divided into the Gore-Tex and C9 lines
The art campaign 'Monolith' presents a modern dance interpretation of the meaning of clothes in a rapidly changing environment
LTEKS (LIFETECH), a sub-brand of KOLON SPORTS, is launching the "edition 02" collection. LTEKS is an urban performance outdoor brand powered by KOLON SPORTS' technology, which was launched in October last year, targeting urban dwellers responding to climate change in the city.
By adopting the concept of "edition" instead of seasonal collections, LTEKS introduces items that can be worn in any weather or season. Rather than dividing collections by season, the brand wanted to emphasize sustainability by offering one edition wearable throughout all four seasons.
edition 02 is divided into the Gore-Tex and C9 lines according to the material.
The items of the two lines have the same design and style, but use different materials to create a distinctly different mood. The Gore-Tex line, which focuses on functionality, creates a sporty style, while the C9 line, which uses cotton material developed by LTEKS, highlights a comfortable fit.
The items consist of an anorak and utility pants presented in edition 01, as well as T-shirts and a collarless suit setup, which is a modern interpretation of a tailored suit. All items of the Gore-Tex line come in black, and the C9 line is available in three colors: white, gray, and black.
With the launch of the edition 02 collection, LTEKS holds the art campaign "Monolith" in collaboration with the creative art group Collective A. Together, they created a video featuring a modern dance that expresses the meaning of clothes in a rapidly changing environment due to climate change.
Collective A is a group led by contemporary dancer Cha Jin-Yeob. In their representative work "Body-Go-Round: Round 1," the group conveyed the meaning of a circle by depicting the cycle of water. "Monolith" focuses on natural phenomena and the environment. Against the backdrop of a desert, one of the areas most severely affected by climate change, 10 dancers show their movements for survival.
LTEKS' edition 02 is available at KOLON MALL (www.kolonamll.com) and the KOLON SPORTS flagship store in Hannam.
<LTEKS>
LTEKS (LIFETECH) was launched in October 2020 as a sub-brand of the outdoor brand KOLON SPORTS. LTEKS strives to bring the most advanced materials and technologies used in extreme climates to various environments in our daily lives. LTEKS pursues an ergonomic design inspired by familiar yet complex movements in everyday life to deliver outdoor fashion ideal for city life. The brand adds convenience to various movements and boldly incorporates materials, designs, and technologies that are independent of time and environment.