Meet CHOUETTE on your dining table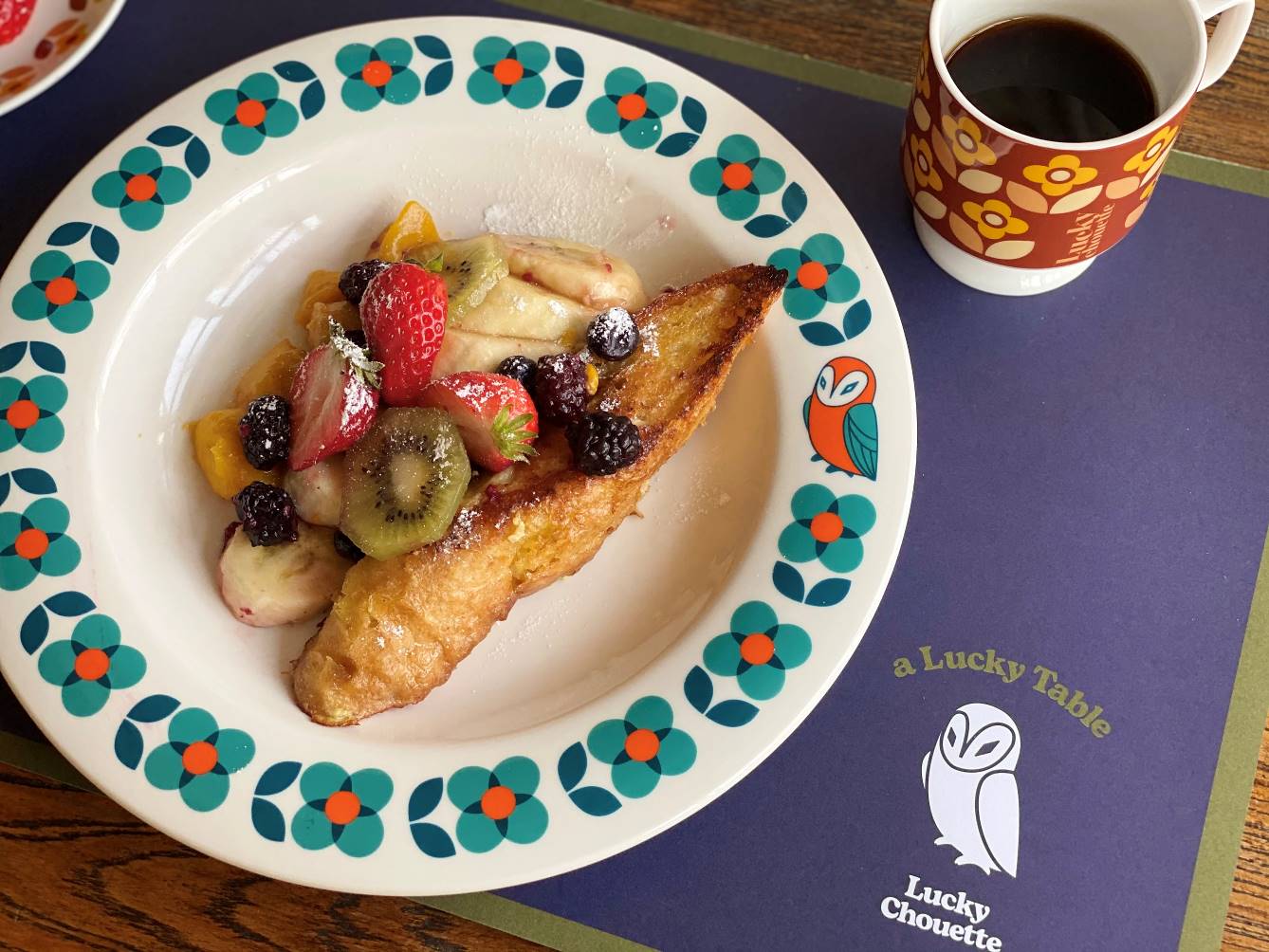 (Photo description: LUCKY CHOUETTE launches a collection in collaboration with Common Kitchen and Cafe ABLE)
Achieves the 100 million sales mark with a KOLON MALL live show to celebrate the launch
Introducing items aimed at home cooks ranging from styling wear to tableware and meal kits
LUCKY CHOUETTE, a female young character casual brand of the KOLON Industries FnC Organization (KOLON FnC), presents a collaborative collection called "a Lucky Table" in line with the increasingly contactless lifestyle and the spread of the home-cooking trend.
The tableware introduced through a KOLON MALL live show on April 30, as part of a two-day promotion to celebrate the launch, recorded 100 million won in sales. The number of concurrent users during the broadcast reached 16,000, raising expectations for the collection as it got off to a successful start.
LUCKY CHOUETTE's "a Lucky Table" presents a collection featuring bright colors and the brand's unique patterns, in collaboration with Common Kitchen, a vintage kitchenware select shop, and Cafe ABLE. The collection consists of a variety of items ranging from tableware and styling wear to meal kits.
The collection introduces 19 types of tableware, including pasta plates, medium plates, small plates, and mugs. The combination of lovely flower designs in a retro mood and CHOUETTE's sensibility culminated in three styles: Retro Round, Mint Flower Garden, and Yellow Petite Flower. The tableware in various sizes and styles can be practically used for main dishes or desserts along with modern dietary life and culture.
In addition, LUCKY CHOUETTE introduces styling wear that will add a lovely mood to your kitchen. A total of 31 items such as long dresses, ruffle pants, aprons, pants, and scarves are available for styling that matches beautiful plating.
Furthermore, you can complete your table conveniently yet perfectly with meal kits in collaboration with the brunch cafe "Able." A total of five menu items, including Broccoli Shrimp Oil Pasta and Berry Berry French Toast, come in matching colors with CHOUETTE's signature patterns, providing an enjoyable experience to your guests. Products can be purchased through the LUCKY CHOUETTE's official Instagram profile link.
"LUCKY CHOUETTE has been loved for its unique design and brand identity. We designed this collaborative collection to help consumers who are tired of being stuck at home during this prolonged pandemic enjoy quality time with their family and friends. We will continue to strive to be an attractive brand that crosses genres," said an official of LUCKY CHOUETTE.
LUCKY CHOUETTE's "a Lucky Table" is available at KOLON MALL (www.kolonmall.com), the brand's official online mall, as well as seven stores including Starfield COEX, and Shinsegae Department Store Gangnam.